The kitchen is the heart of the home. Cooking and gathering and snacking and planning and eating and so much living take place in the kitchen, you need to make sure your needs are met with a custom kitchen design. Salem, OH residents can see the difference a custom kitchen design can make.
Kitchen renovation projects have challenges, however, so you should entrust your project to kitchen design experts. Kitchens often have multiple doorways to other important parts of the house — the dining room, garage, main hallway, or even the living room or family room. This makes the kitchen a high-traffic zone, in addition to being a place where lots of activity takes place — hot pots and pans, open oven and dishwasher doors, and breakable items are transferred from one place to another in the kitchen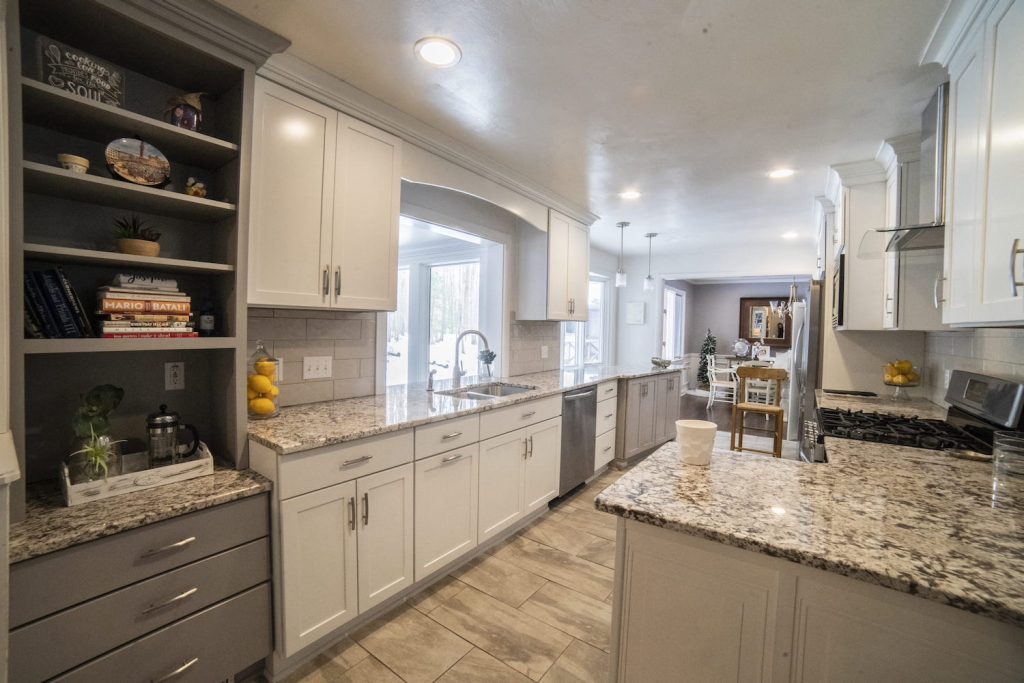 These factors present a challenge when planning a kitchen design and settling upon a custom kitchen redesign. Salem, OH families can turn to expert kitchen designers at Crowe's Cabinets for help.
With decades of kitchen design experience, plus a nearly limitless catalog of kitchen planning options at their disposal, the custom kitchen designers at Crowe's Cabinets will lay out a kitchen that will optimize your space and provide you with the kitchen look and feel that you've been looking for.
Different kinds of drawer inserts, in-cabinet pull-out shelves, door-mounted racks, and many other storage options will transform those hidden-away, hard-to-organize spaces into useful space.
And the options on door and drawer front style and color, plus options on countertop material and color — granite? quartz? solid surface? laminate? butcher block? — will provide ample opportunity to find just the right combination to match your style and tastes.
So, while planning a home renovation project and considering whom to trust with the kitchen redesign, Salem OH homeowners can trust the nearby experts at Crowe's Cabinets. Contact us online or call us at (330) 359-1591 to talk with our kitchen design experts today!