Shane Salyers
Product and Manufacturing Engineer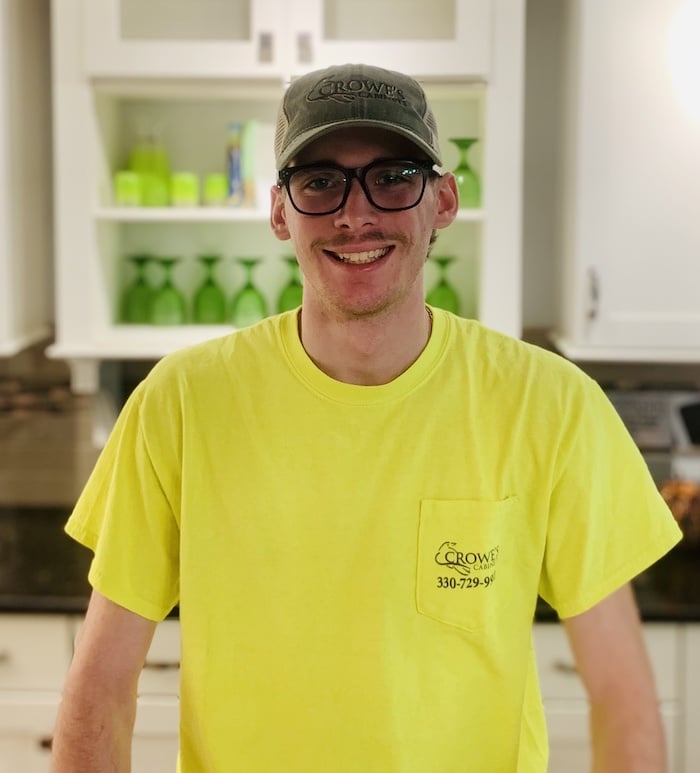 I have always loved construction.
As a student at Youngstown State University, I follow my passion each day as I pursued a degree in Civil & Construction Engineering. I am grateful to work directly with clients as a Product and Manufacturing Engineer at Crowe's Cabinets, a locally-owned and operated leader in custom cabinetry and casework.
I recently celebrated my first anniversary with the company, and I only continue to grow more impressed with our high-quality construction products and commitment to customer service. These qualities impress clients from day one and set Crowe's Cabinets apart as second to none.
Outside of the office, I can often be found hunting and fishing.
I look forward to working with you!