Danica Margiotta
Design Specialist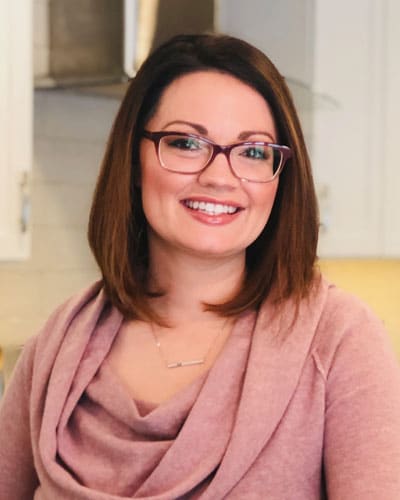 I've worked in interior and kitchen design for over a decade. Crowe's Cabinets has a family atmosphere and it really shows in how they treat all the people that work here—and, more importantly, our clients.
I think we are different from the others in that we take the time to invest into your family. We will come to you, listen to what you want, give you options, introduce some new ideas, and ultimately design a beautiful space for the most important rooms in your home.
I take pride in this process: working with each customer, educating the customer on interior design, lighting concepts, the effects of paint, and the rest of it. It's a personal investment in your project that you cannot get at a big box store where you are just a number.
I love every project: each represents a new puzzle to solve, and an opportunity to help improve clients' lives. I become part of their family when I design their kitchen, bath, or another room in the house, and I love seeing the smiles—the "oh wow!" on their face when they see what we've done together.
I am originally from Oregon, so while it's been a transition, I love living here in the Youngstown area. When I am not at work I enjoy traveling. Whether it's in the USA or international destinations like Italy, Switzerland, or Mexico, I'm a big fan of exploring other cultures—especially the art and food. I enjoy cooking, painting and drawing, but most of all I enjoy my family.