An excellent countertop really tops everything off, so to speak, when doing your kitchen renovation. Boardman, OH families looking to complete an eye-catching kitchen remodel should consider quartz countertops.
Custom countertops can be made in many materials, of course. The most basic is plastic laminate, commonly known by the industry name "Formica," but also made by other manufacturers like Wilsonart.
Another common material is known as solid surface. Solid Surface can be high-quality countertops. Boardman, OH families may not want to worry about the maintenance of solid surface countertops, however.
For many years the highest end countertops were considered granite countertops. Granite provides luster and beauty from the natural color variations of the different slabs. Granite surfaces, however, usually requires annual treatments.
But quartz countertops provide the best of all worlds. Families looking for custom kitchen design in Boardman, OH should make sure their kitchen renovation company makes quartz countertops available.
Crowe's Cabinets custom kitchen designers have lots of quartz options available.
Quartz is made from ground quartzite held together by a resin. Quartz doesn't need to be treated annually like granite. It is more scratch and heat resistant than either plastic laminate or solid surface. And with recent developments it has many more patterns, including larger patterns that resemble natural granite.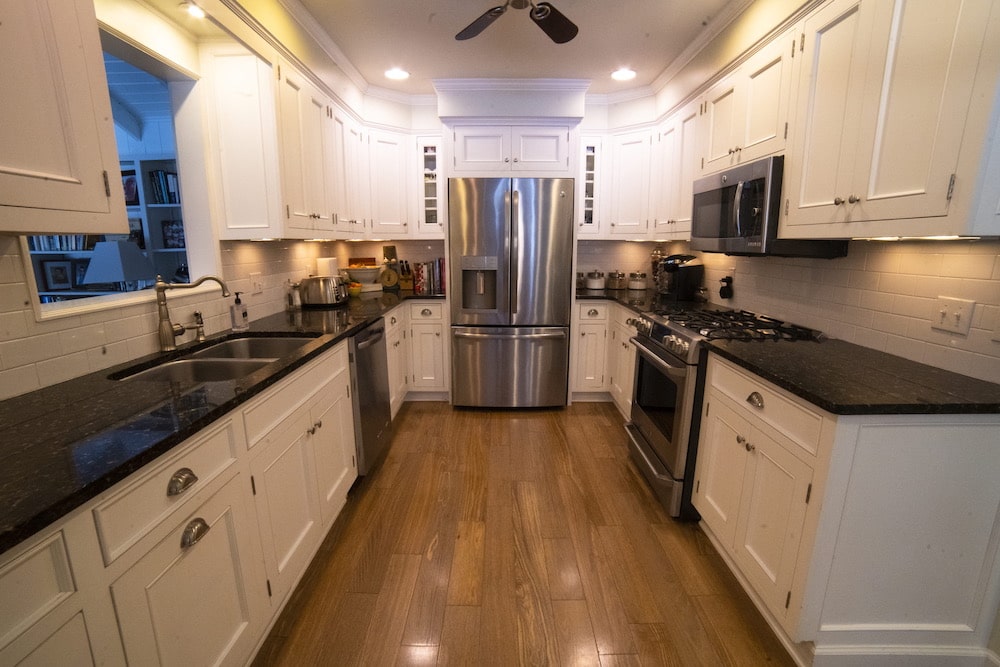 So quartz provides beautiful countertops that are also high quality custom countertops. Boardman, OH kitchens deserve the best, and that means quartz countertops from Crowe's Cabinets.
The custom kitchen designers at Crowe's Cabinets will work with you to find the best combination of custom cabinets, with amazing quartz countertops to make it all complete.
Crowe's Cabinets has more than 40 years experience helping homeowners in the Boardman, OH area make their dream kitchen a reality. Our extensive experience makes us confident when we say "If you can dream it, we can build it."
Contact Crowe's Cabinets at 330-359-1961 or contact us online to set up an appointment with our expert kitchen designers today!