Make one of your New Years Resolutions a major kitchen remodel project. Hermitage, PA residents can make 2022 the year that you finally do it — you finally renovate your kitchen!
But don't go skimpy on your kitchen remodel. In Hermitage, PA, as elsewhere, the kitchen is the most important room in the house. People gather in the kitchen. Family and friends make so many great memories in the kitchen. And families pass along cherished recipes there. Your kitchen needs to be comfortable, welcoming, high quality, and functional.
Expert Designers Help You
The kitchen designers of Crowe's Cabinets work with you to determine what you're looking for, and what you need, and they can help you make all of this happen.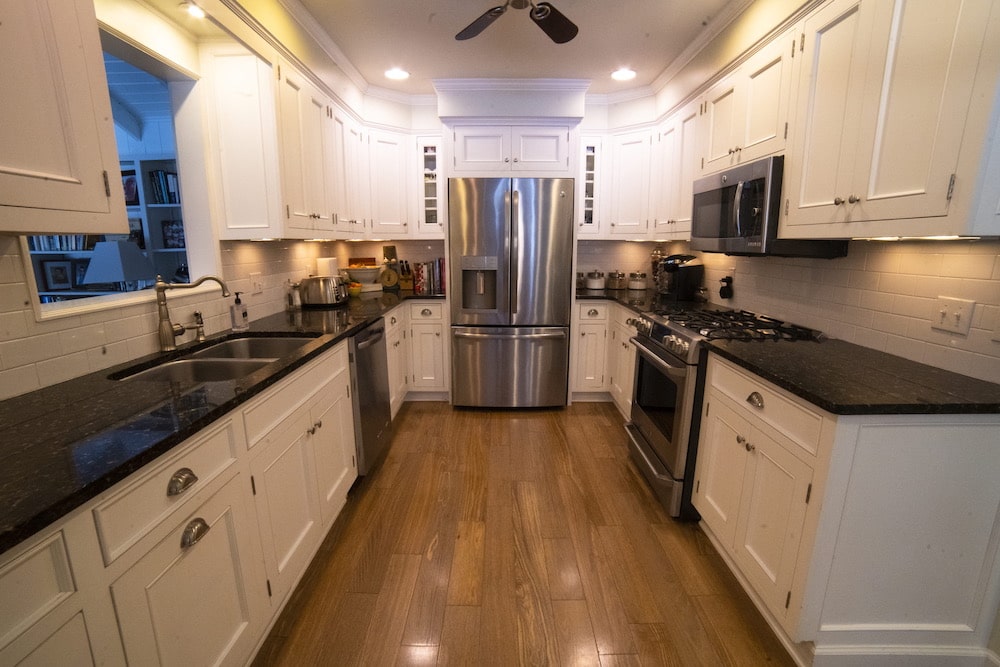 Your kitchen renovation project can be something as simple as refacing the doors on your existing cabinets. Or your kitchen redesign can be a complete reimagining of what goes where, and how it all looks.
Or you can do something in between on your kitchen redo. Hermitage PA homeowners have options, and Crowe's Cabinets has the experience, resources, and kitchen design experts to help your dream a reality.
An Island or Peninsula?
Have you dreamed of an island or peninsula with seating on the other side? You may not think your kitchen is large enough, but you might be surprised what can be done by expert kitchen design specialists. Hermitage, PA kitchen projects are in good hands when they're brought to the kitchen experts of Crowe's Cabinets.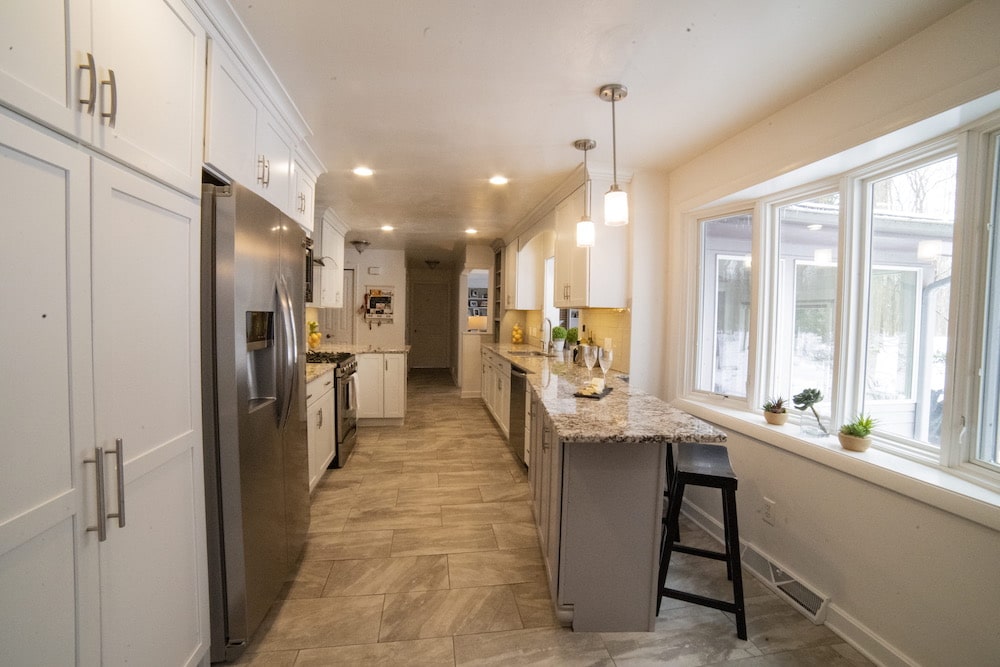 Our kitchen redesign options include various lines of pre-fabricated cabinets and doors from leading companies like Merillat. But if you're looking for something special, we also have the most respected and reliable custom fabrication near Hermitage, PA.
To top off your new kitchen remodel, our design experts will walk you through our many options for custom countertops — whether laminate, solid surface, quartz, or even granite.
There are lots of options.
But don't worry, with the guidance and keen design sense of our expert designers, you will not feel overwhelmed. They will work to understand what you're looking for, what fits your style, and what makes the perfect kitchen for you. Hermitage, PA households can expect a pleasant kitchen redesign project experience with Crowe's Cabinets.
The expert kitchen design team at Crowe's Cabinets has decades of experience helping homeowners with their dream kitchen redesigns.
It's not for nothing that our slogan is "If you can dream it, we can build it!"
Contact Crowe's Cabinets today to schedule a consultation with our kitchen redesign experts!