You've been imagining it and dreaming about it for years. A kitchen with an island. Make your dream a reality with a kitchen renovation. Hudson, Ohio residents have only to call the best kitchen remodel company in northeast Ohio, Crowe's Cabinets.
We mean it when we say, "If you can dream it, we can build it."
Your dream kitchen redesign project includes an island, let us, and the best kitchen designers near Hudson, Ohio work with you to find a way to make it a reality.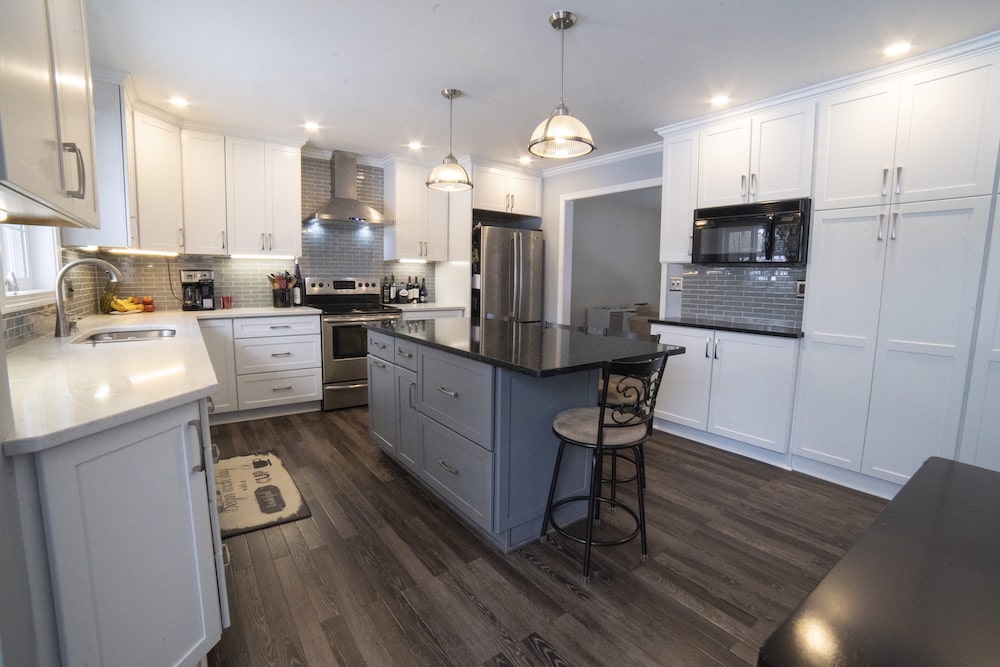 Reasons to Have an Island in your Kitchen Remodel Project
And there are good reasons to have an island in your kitchen. Let us offer a few.
The first reason is storage solutions. A great kitchen island offers an opportunity to have deeper drawers, or cabinets with handy pullouts. And since the island is in the middle of the room, they'll be right where you need them.
An island can also have an under-counter refrigeration solution. Items such as eggs, produce, butter, or other ingredients needed often and quickly while cooking are then more ready-to-hand.
If not refrigeration, an island can provide a space for a dishwasher or other appliance that cannot fit under the countertop along the wall.
Social interaction is another great reason to have a great island installed by your kitchen redesign company near Hudson, Ohio. The kitchen usually draws a crowd. An island means that the person preparing food can engage in conversation more directly, rather than be talking over his or her shoulder all the time.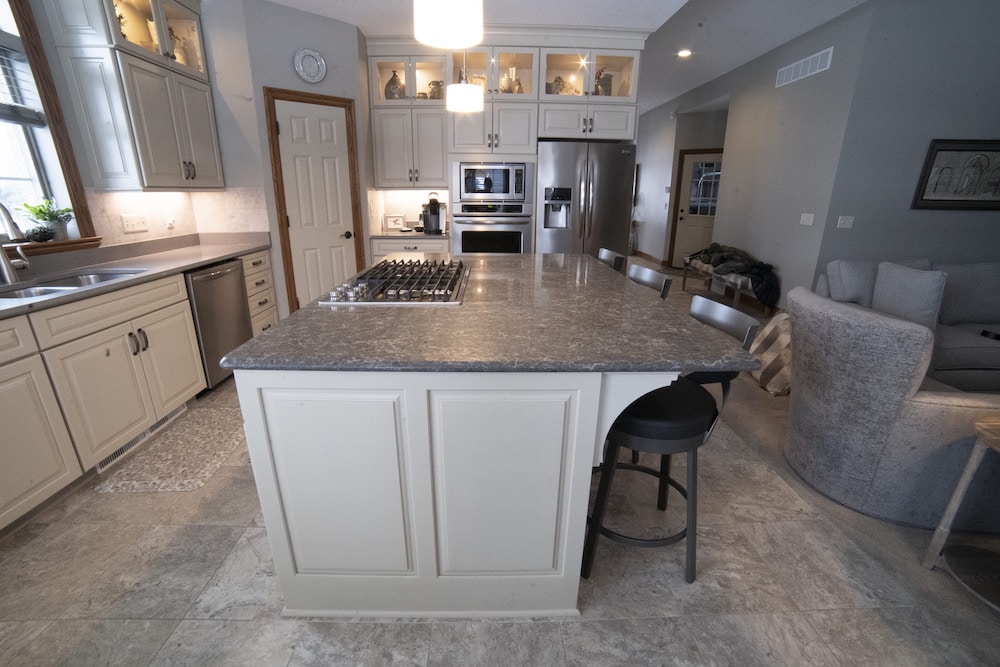 Also, if guests and others not involved in cooking remain on their side of the island, they won't get in the way!
But not all gatherings in the kitchen are social. Families gather on a regular basis in the kitchen. If you do your kitchen redesign with an island, you can still help your kids with homework, or ask them about their day, while looking them in the eye and with them seeing your smiling face.
Simpler Cleanup With an Island with a Prep Sink
We'll offer one more reason to consider an island when talking to kitchen remodeling companies near Hudson, Ohio. Ease of cleaning up. When you have a small meal, or are eating just by yourself or with one other person, you don't want to have to go to a table. An island with seating gives a solution. You can eat right at the same place where the food was prepared. This keeps the mess in one place, and reduces the number of surfaces you need to clean.
This final reason is especially true if the island in your redesigned kitchen has a prep sink, so all crumbs and mess can just be wiped right in.
Don't miss the opportunity to include an island in your next kitchen remodel project. Talk with the expert kitchen design team at Crowe's Cabinets to find out how your dream of a kitchen with an island in Hudson, Ohio can become a reality!
Remember, at Crowe's Cabinets, "If you can dream it, we can build it!"